Setting up Windows Console for Remote Management Capabilities
The use of ActiveImage console for remote management capabilities allows you to operate ActiveImage Protector set up on Linux server from Windows OS.
* ActiveImage Protector 2018 Update 8 supports Version 2018 Update 5 or later agents only to access. Remote management capabilities do not support any version earlier than 2018 Update or earlier agent to access.
Setup procedures
1.     Insert ActiveImage Protector's media into the media drive of Windows computer, and double-click on "Setup.exe" in Setup folder.
2.     The wizard will guide you through installation.
3.     Upon completion of the product installation, launch ActiveImage console to display the following window.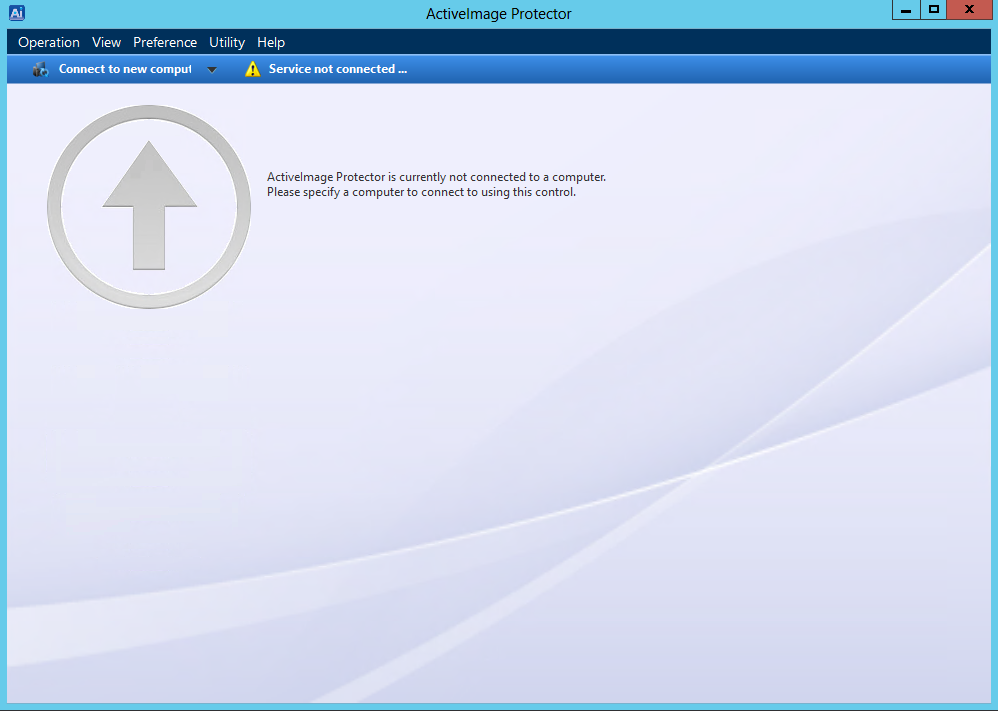 4.     Click the connection status at the upper left corner to display the pull-down menu, select [Connect to new computer].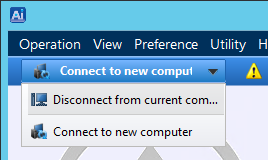 5.     [Connect to network computer] dialog is displayed. Select a Linux server from the list or enter IP address for the network computer to connect. Enter the root account for the network computer, and click [Connect].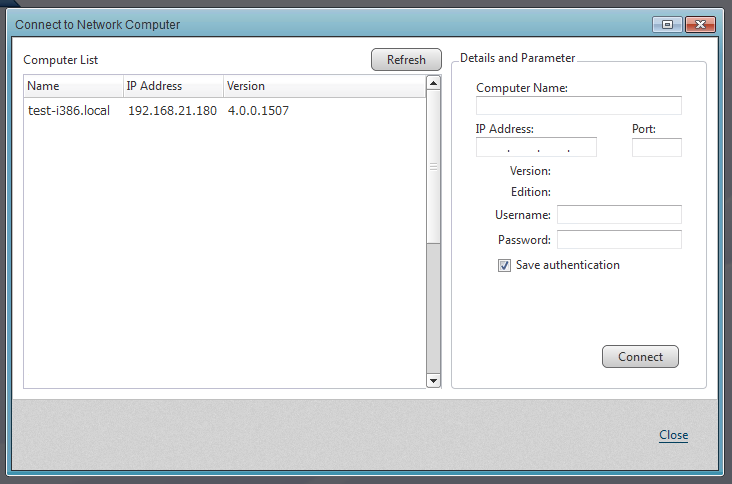 6.     When connection is established, the color of the status bar at the top is changed from blue to green.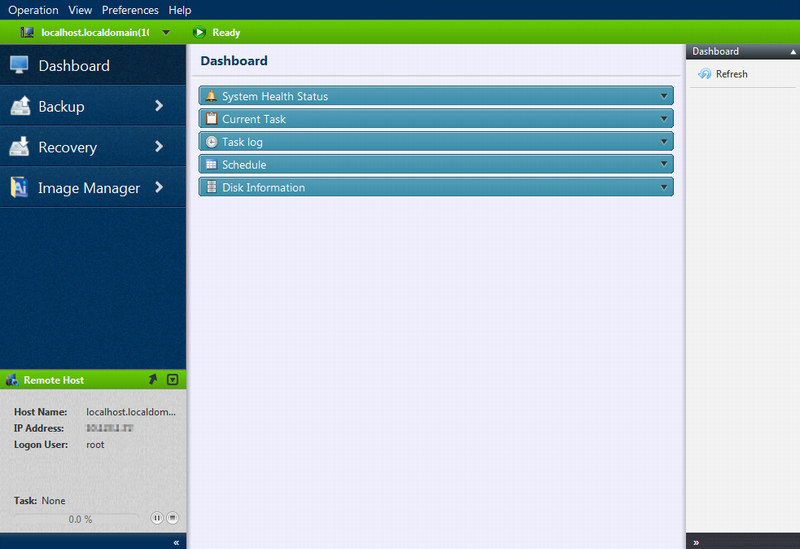 7.     To disconnect from the remote computer, select [Disconnect from current computer].